Do you want to live a healthier, more vibrant life while eating simply delicious, wholesome foods? You're in the right place.
I'm Lauren, a professionally trained vegan chef, recipe developer and holistic nutritionist. I'm also a cancer survivor – I used whole food plant based nutrition to holistically heal from an aggressive Non-Hodgkin's Lymphoma diagnosis back in 2020, just as COVID was beginning its spread across the globe. 
As a result of my personal health journey, I'm extra passionate about plant foods and their ability to nourish our bodies from the inside out. It's my mission to help others lead lives free of health problems and chronic disease while still enjoying vitality, joy and abundance. It all starts in the kitchen.
Kitchen Cred
Back in 2011, I left my career on Wall Street to enroll in culinary school at the famed Natural Gourmet Institute for Health and Culinary Arts in New York City. I graduated not only with a formal culinary degree, but with a newfound passion for holistic health and wellness. I spent the next few years cutting my teeth in Michelin starred restaurants and in the private kitchens of families and A-List celebrities across the NY Metro area.
Eventually, I found my way to recipe development and holistic health and nutrition counseling; I specialize in creating whole food plant based recipes for my clients, including New York Times best-selling authors Dr. Will Bulsiewicz and Kris Carr, wellness companies, medical organizations and print/online media. My work has appeared in Vogue, Food52, New York Magazine, Yoga Journal, VegNews, Well + Good, mindbodygreen, and many more.
I received my BA from Boston College and have also completed certificates in Plant Based Nutrition from Cornell, Holistic Cancer Care from the Herbal Academy, and coursework in Nutrition & Cancer from the University of Arizona.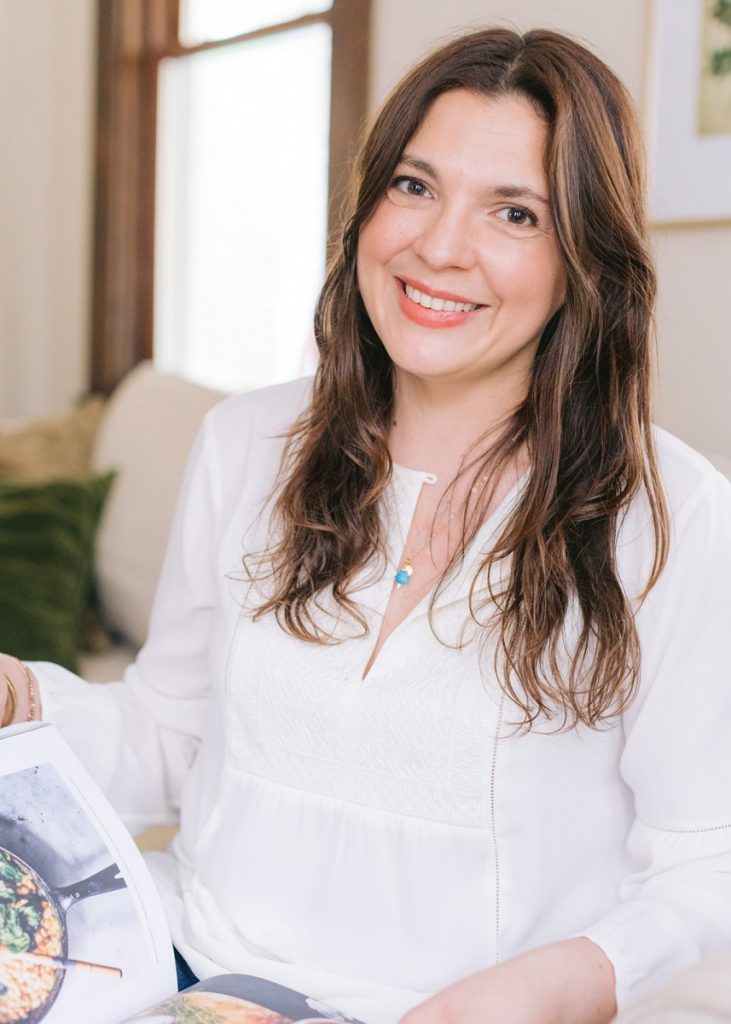 On the Personal Side…
I live in my beloved home state of New Jersey, among forests and farms, with my husband, two little girls, two rescue dogs and an ever growing cookbook collection. I'm proudly half Sicilian (and an unabashed Italophile) and Argentinian, INFP-T and Enneagram 1 personality types, and am happiest in nature and home with my family. You can usually find me cooking (obviously), drinking coffee, reading, hiking and/or planning my next vacation.
Come hang out with me on Instagram (@lauren_kretzer) and via my Substack newsletter, Plant Magic, where I write about plant-based cooking, holistic wellness, and combining the two deliciously and easily.